LINKS
We are happy to feature selected technology and recruitment industry companies that may be of interest to our visitors.
---
JOB BOARD PARTNERS





---
MEDIA PARTNERS

RCEURO is the first Pan European community site where recruiters and HR professionals can seek information, share knowledge and network together across boundaries, cultures and languages, all at no charge to its members.
---
TECHNOLOGY PARTNERS

Hireserve focusses on the creation, development and delivery of efficient and effective recruitment software. Our online recruitment software, iCams, is a one-stop "software as a service" recruitment platform managing and streamlining the entire recruitment process. iCams enables all organisations, both large and small, to manage their recruitment process from initial vacancy posting through to screening, selection and hiring, whilst providing integration with social networks and related technologies.
---
INDUSTRY TRADE ASSOCIATIONS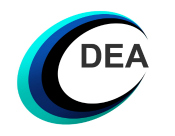 The Direct Employers Association mission is to provide hiring organisations a network platform for its members to share direct sourcing best practices, develop a more efficient labour marketplace and fill candidate pipelines in the most cost effective manner.

The Direct Employers Association is already becoming recognised as an expert voice representing the interests of its members to Government Departments and Ministers. The Direct Employers Association provides support tools and services as defined and designed by its membership.